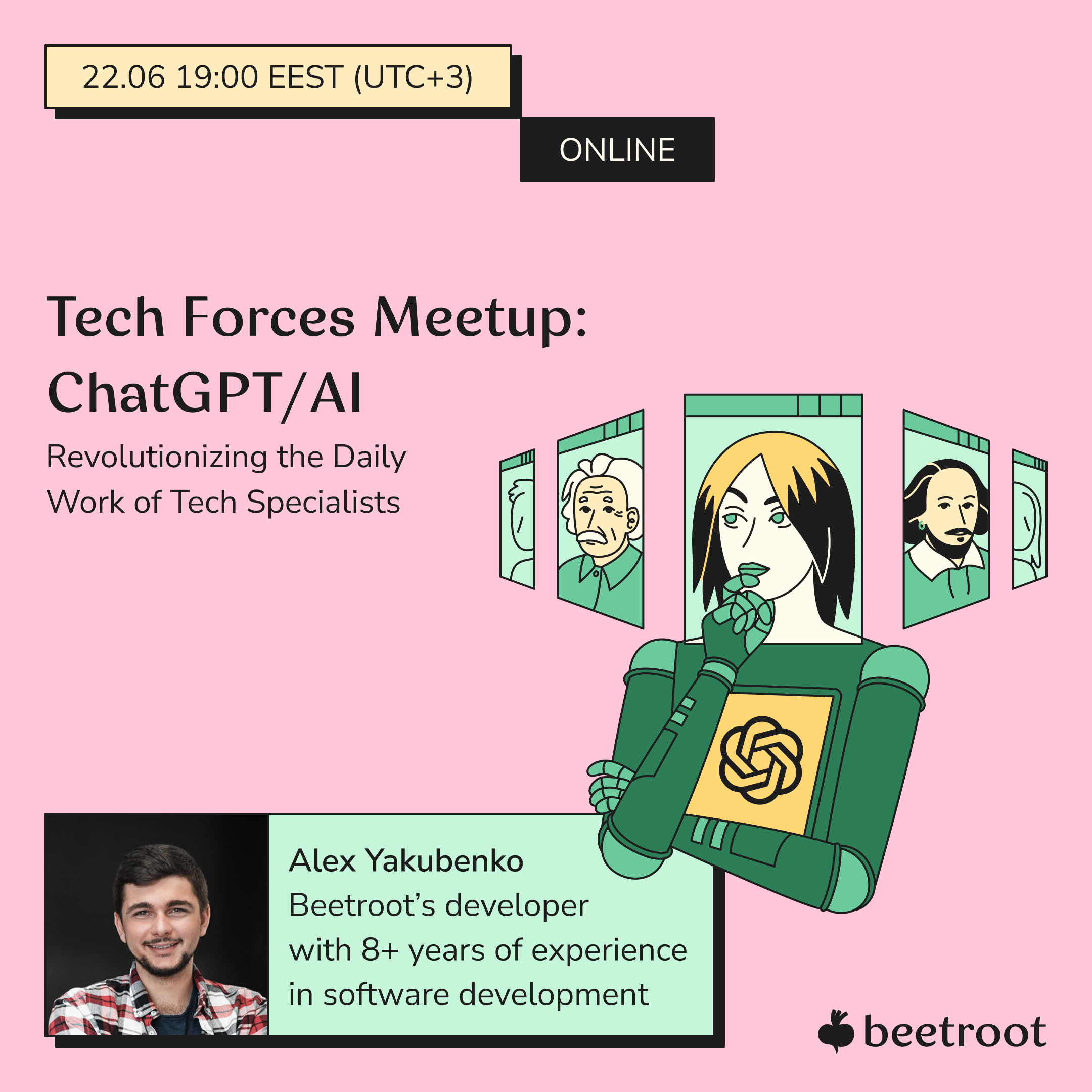 Tech Forces Meetup: ChatGPT/AI Revolutionizing the Daily Work of Tech Specialists
Join us at the Tech Forces meetup, where our expert will share valuable insights on how AI/ChatGPT is transforming the daily routines of tech specialists.
Our today's discussion will cover a range of topics, including personal experiences of utilizing ChatGPT/AI in daily work, the potential opportunities AI offers for tech specialists, essential skills for effective collaboration with ChatGPT/AI, how junior developers can leverage AI, and the possibility of AI displacing developers. Additionally, we will explore solutions for businesses and specialists to remain in demand.
We are delighted to introduce our speaker to you:
Alex Yakubenko

An esteemed developer with eight years of experience in software development, Alex has a focus on Data Crawling and Scraping. He has mastered languages such as Python (Django) and Golang (Encore). Alex is going to delve into the fascinating world of AI, sharing insights on how we, as techies, can leverage its potential to enhance our skills and optimize business processes.