Cooperation Model
Technologies
HTML/CSS,
JavaScript,
PHP
HTML/CSS
JavaScript
PHP
Industry
Online marketplace
Online marketplace
Background
We have an e-commerce project down to a fine art. Literally! Artely is a Swedish online art gallery, where local artists can display their work. The project started with the idea that modern artists need to have a digital platform to exhibit and sell their art. Artely's founders reached out to Beetroot WordPress unit with a request to create the website, where users can browse and buy artworks easily.
Beetroot helped Artely build an e-commerce solution
Created design a scalable & sustainable architecture, along with a sophisticated Klarna integration
Helped reach a rapidly growing user base
Solution
Bearing in mind the vision and preferences of the client, the Beetroot WordPress unit was created the project from scratch and required a lot of WooCommerce customization. In addition, our team implemented several interesting decisions, such as the Klarna payment system. That supports the client receive the direct payment to the shop from the buyers' account.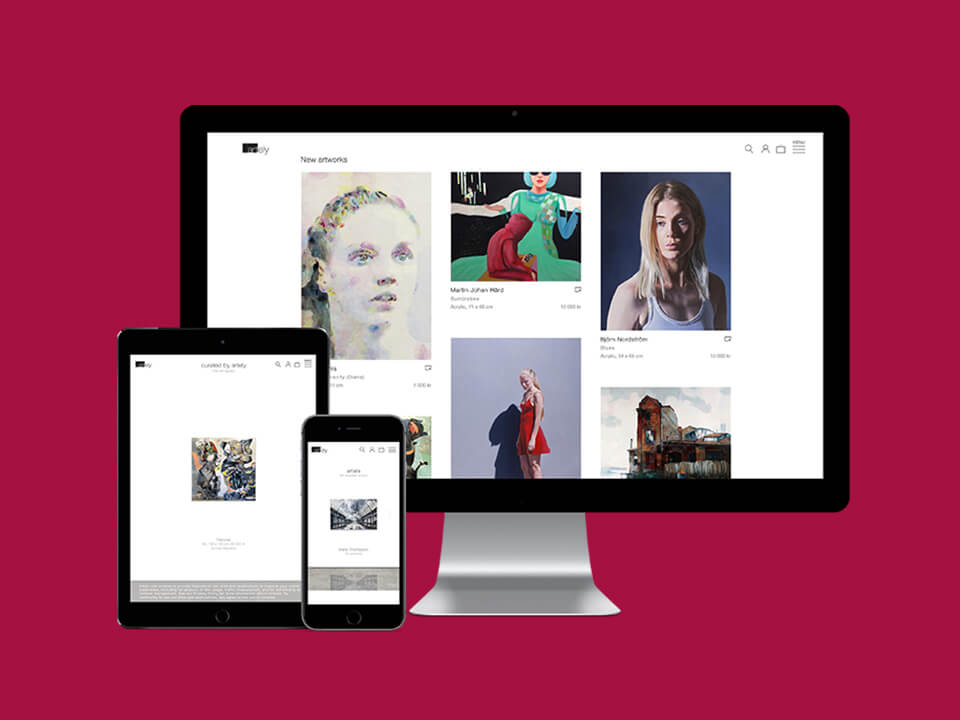 For all online businesses, the biggest cost and investment are tech and developers. Before the launch of our marketplace, we looked around for different offshore solutions to find a perfect partner. We were searching for cost-efficient, professional developers with perfect language skills who could understand our goals and deliver the results on time. At last, we found Beetroot, and they had everything we needed. They provided the best quality of work and offered very competitive prices.
Results
Artely project serves yet another proof that WordPress technology can be used successfully for developing complicated e-commerce solutions.
With Klarna's payment system integration and a lot of WooCommerce customization, we managed to meet the high expectations of the client, while creating the best customer experience for art lovers.
We started with a big project to build our platform, a marketplace for art. The project took almost a year and we hired the full-stack team for that, with the project manager, developers, and a designer, to get it done right and on time. Today we cooperate with Beetroot for an ongoing maintenance of the site, as well as different development and design projects.