Client
Cooperation Model
Technologies
PHP,
Python,
Swift
PHP
Python
Swift
Industry
Online marketplace
Online marketplace
Scope
Design - UX/UI,
Mobile Development,
Web Development
Design - UX/UI
Mobile Development
Web Development
Background
The Bold & Reeves Property Manager helps London homeowners proactively manage their properties and record all of the property-related maintenance in an electronic logbook. The app enables users to access the Bold & Reeves network of vetted partners (subcontractors), who provide services at wholesale prices ensuring fewer things break down and the running costs are low. The client asked the Beetroot team to help with the website creation and the design part.
Supported client to build a high degree of personal data protection, using Secure Payment System Stripe
Beetroot team created new user-friendly design layouts. That supported client increase the retention point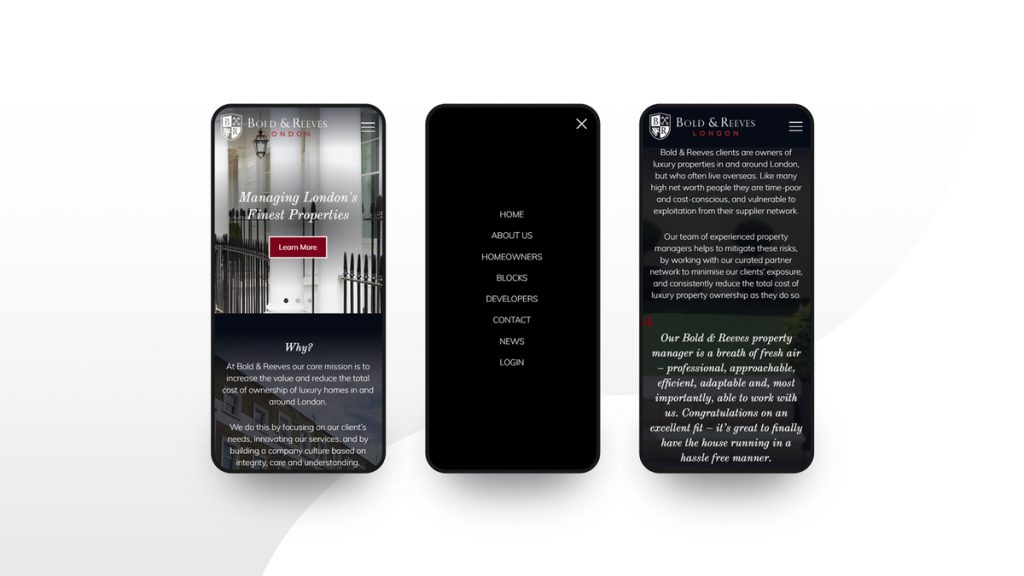 Solution
As a part of project implementation, the Beetroot team worked on the development and creation of design layouts. Furthermore, we worked on the development and creation of the project's architecture and the architecture of the respective databases. Finally, the team assisted with setting up CI testing of the applications and Apple Developer Programme accounts.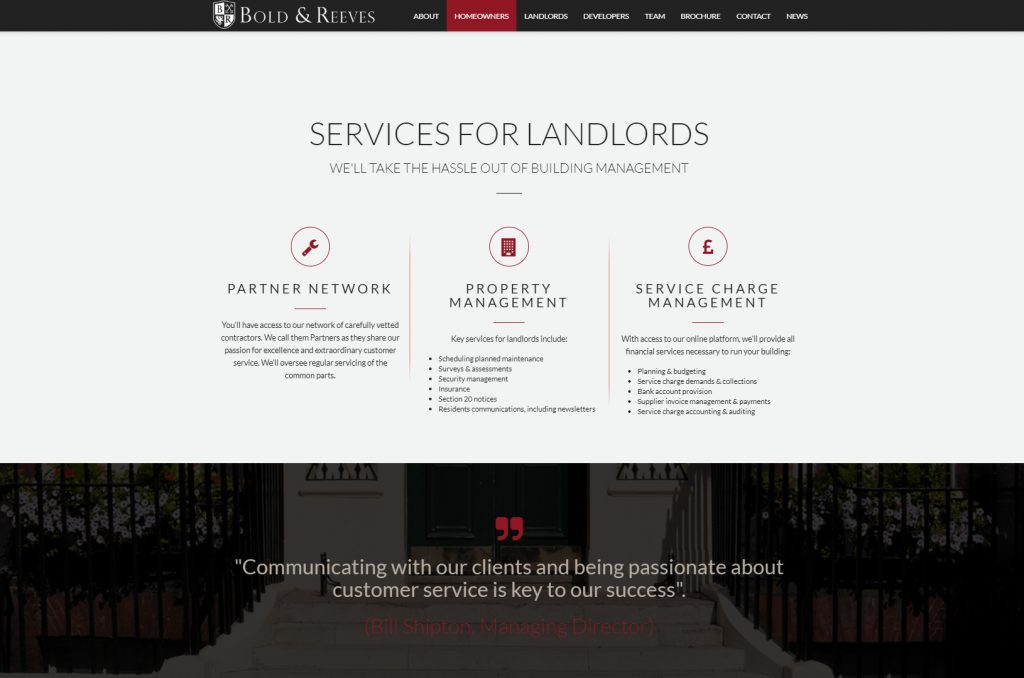 Results
The project outcomes included creation of the website and mobile app with a high level of personal data protection. We implemented a secure payment process using the Stripe system and added a waterproof error-monitoring tool, Sentry.