Cooperation Model
Technologies
HTML/CSS,
PHP,
Vue js
HTML/CSS
PHP
Vue js
Industry
Online marketplace
Online marketplace
Background
Prokit is a blogging platform for athletes that brings together the best expertise in training, nutrition, and gear. Apart from content, the company nurtures a community of like-minded athletes that inspire, motivate, and support each other.
Prokit founders turned to the Beetroot WordPress team to develop MVC for their project.
Beetroot WordPress team built Prokit MVC
Implemented new features and developed a universal blogging platform from scratch
Solution
During the close collaboration with the client, the Beetroot WordPress team created the MVC of the product. The main challenge here was dealing with the complexity of the project, adapting WordPress to the specificities of the platform, and working with AWS.
We cooperated with Beetroot during the past year, and now our current site is built using a combination of WordPress, BuddyPress, and some custom Front-end work. Beetroot has been a valuable and responsive partner in getting us off the ground.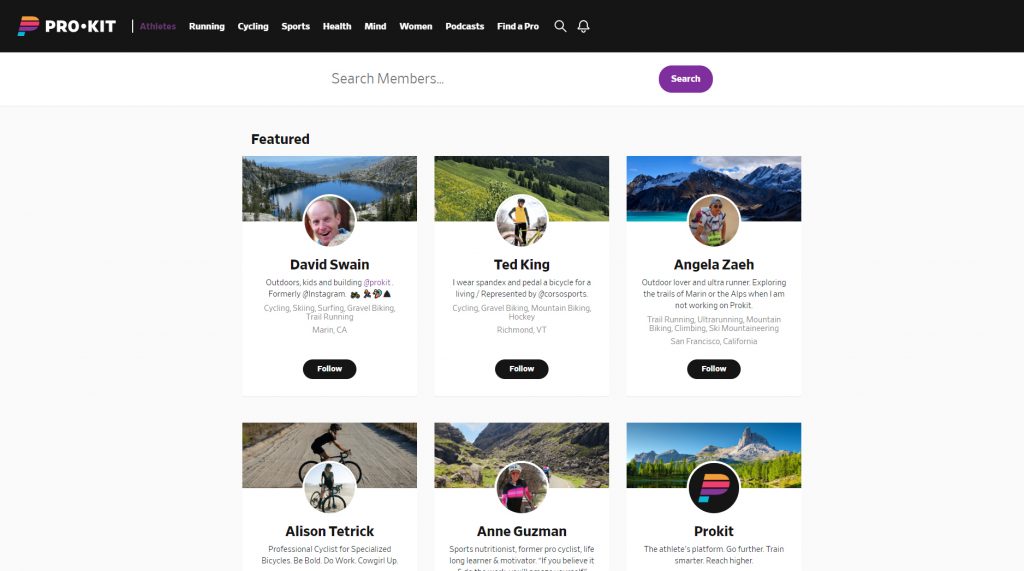 Results
Beetroot helped Prokit with a wide range of technical features. Some of them include: custom illustrated map, integration with BuddyPress, Gutenberg as a Frontend editor, UI made using Vue.js, AWS (Beanstalk, S3, RDS, SES, Lambda), AWS Lambda functions for uploaded image optimization.
The developed features allowed users to share knowledge within the community and collaborate using chat and other functions.
We came to Beetroot with initial designs and they have partnered closely with us as we evolved our platform's functionality. The Beetroot team worked on different parts of the project: from building social networking and publishing functionality to evolving the search experience and integrating a custom event database