Distributed Teamwork: The Recipe
In the digital age, the secret sauce to thriving businesses is a harmonious remote team. Discover the Beetroot blueprint to supercharge your distributed team dynamics.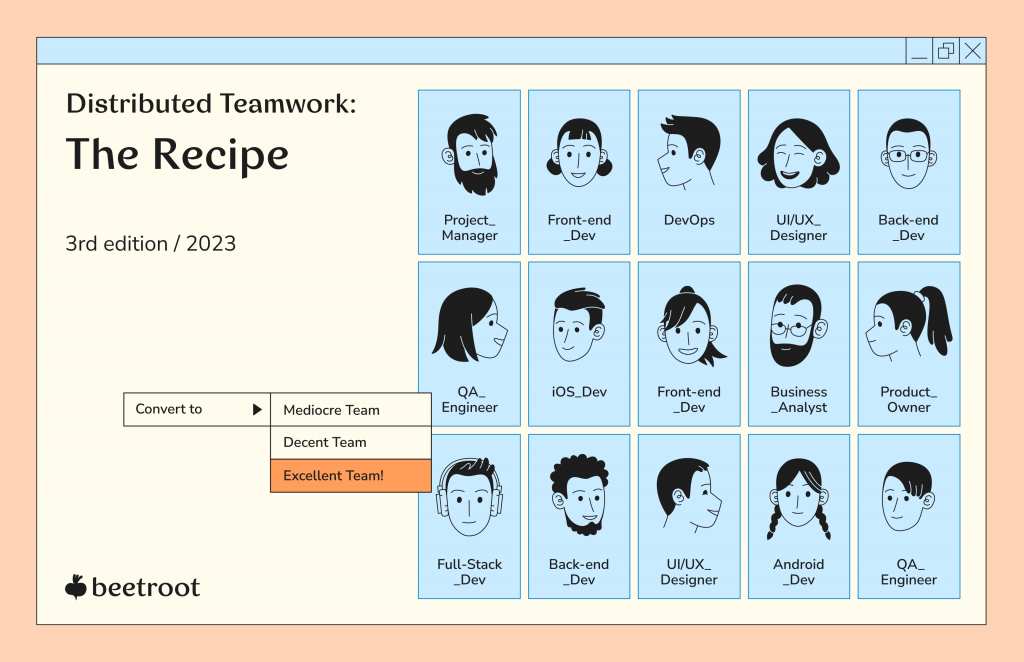 Dive into a reservoir of insights and:
Elevate your onboarding game: Streamline processes and establish a strong foundation for newcomers.
Integrate & Inspire: Unearth strategies to seamlessly incorporate and ignite passion in team members during their crucial first year.
Track Milestones: Identify the key moments within the first 6 months where your new hires will make impactful contributions.
Bonus Insights: Enrich your remote team leadership toolkit with firsthand tips, gleaned from our esteemed clients.