How Can Women Break the Stereotyping in Tech?
The year 2017 put gender discrepancy in the limelight. Despite years of working for the greater social good, there is still an alarming number of women being underestimated, discriminated against and abused. On the one hand, these problems are finally becoming high-profile issues. On the other, though, even the most progressive industries, like IT, still have a long way ahead to reach gender equality.
According to the latest stats, only 25% of people employed in the tech industry worldwide are women. More to that, only 11% of Fortune 500 companies are run by women with only 5% of those who start tech startups… being women. Talking out loud about gender discrepancy in STEM is important. But there are definitely other ways to slay stereotyping and break open the way, in tech, for more women.
Education
It all starts when we are young. As Erik Robelen tells Education Weekly, women become victimized by gender stereotyping at school. Seeing classes of computer science or physics, packed with boys, female students might harbor feelings of "inappropriateness" in the tech field.
Beetroot dedicated WordPress developer, Anastasia Kuznetsova says that although tech fascinated her, she also used to think it wasn't a job for women. "I thought that IT was for witty men. I was afraid to give it a try and it took me a while to force myself into learning tech. It was a big surprise to realize that I can be actually as good as any male programmer. When I decided to enter the IT sphere it was more about breaking a psychological barrier in my own mind. Sadly, not all women have the determination or confidence to do the same".
What we can do: We need to encourage all school children to choose classes based on their preferences, not on stereotypical activities in accordance with their gender.
Media coverage
Even if your TV is gathering dust in a corner, it doesn't mean that media has no impact on your perception of the world. The whole thing boils down to the fact that popular series or social posts can influence, strengthen or even create gender stereotyping.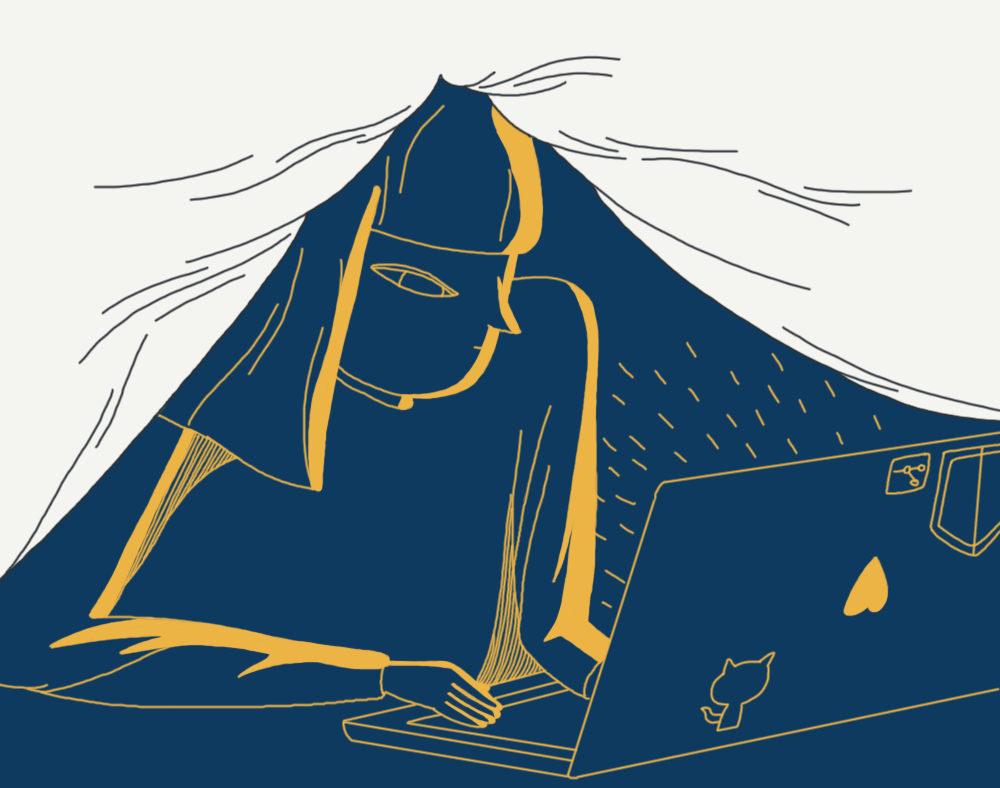 A prime example is the current wave of series about scientists that are bursting into the limelight. It's a great thing as they unobtrusively teach us about Higgs boson and Supermassive Black Holes. Yet asides from that, some of them build upon our stereotypical perception of scientists. The Big Bang Theory, for instance, is packed with typical witty weirdos and dumb model-looking guys. Although, we all know that screen life isn't real life, this manner of stereotyping subconsciously sticks in our memories.
Researchers from the University of Washington held an experiment, asking women to talk to two groups of actors (introduced as tech gurus). The first group was composed of diverse people of all ages and appearances. People in the second group carried artificially exaggerated, stereotypical features of IT guys—funny clothes, exhausted looks and, of course, those stereotypical glasses. It came as no big surprise that women who talked to "typical programmers" expressed no intention to enter any of the STEM fields. On the other hand, women who saw diversity and equality amongst the real IT-gurus, said that they might try coding one day. The marketing of a study field is extremely important, especially in this day and age. There are, of course, all kinds of people in STEM careers, but letting stereotype figures in representative contexts, in reality, may not be ideal positioning.
We need to encourage all school children to choose classes based on their preferences, not on stereotypical activities in accordance with their gender.
Some endeavors to change the stereotypical image of STEM has been already taken. Washington STEM Center partnered with Getty to launch a rePicture STEM project. It's a platform, where everyone related to STEM can upload their pictures in order to show the world that they are all different. They encouraged you to upload images from all ages, genders and backgrounds. As Getty stated, "We want to see contemporary images of these topics which celebrate people of all ages and backgrounds engaging in them".
What we can do: We can let everyone know that the tech field welcomes people of different ages, genders and nationalities. As Beetroot WordPress developer Anna Balan says "we should use Facebook, Twitter, Instagram and any other social channel we can think of to show that the IT sphere is female-friendly". Here, at Beetroot, we make concerted efforts to develop our marketing campaigns that are gender neutral but encouraging for women. We try to give them interest that's nonpartisan, as opposed to eliminating our female audience by stereotyping. Additionally, our visual ads imagery is always in softer tones, giving them an inviting and non-aggressive appeal. And we've certainly a keenness for articles concerning women in the tech industry.
Communication and networking
It's hard not to build an opinion on media stereotypes. With this in mind, it's easy to see why women can jump to the wrong conclusions about their potential career in tech. For this very reason, it becomes crucial to introduce the female population to real women from STEM fields, those who can answer the urging questions and share their experiences.
Here, at Beetroot, we make concerted efforts to develop our marketing campaigns that are gender neutral but encouraging for women.
What we can do: Anna Balan thinks that we should create more educational and networking events for women. "I recently went to an event called 'Django Girls', where women were coding projects in Python. It was exciting and informative and helped me realize how many women there really are in the IT sphere. Some just came to experience what it feels to be a female in tech."
Role models
Educating and uniting women in the STEM fields is effective, but we also need role models to keep the fires burning, to lead the way and to motivate our fight over stereotyping. We asked our WordPress developers, Anastasia and Anna, if they have a female role model. Thankfully, they have (unlike 54% of YouGov survey respondents, who failed to name at least one famous women in STEM).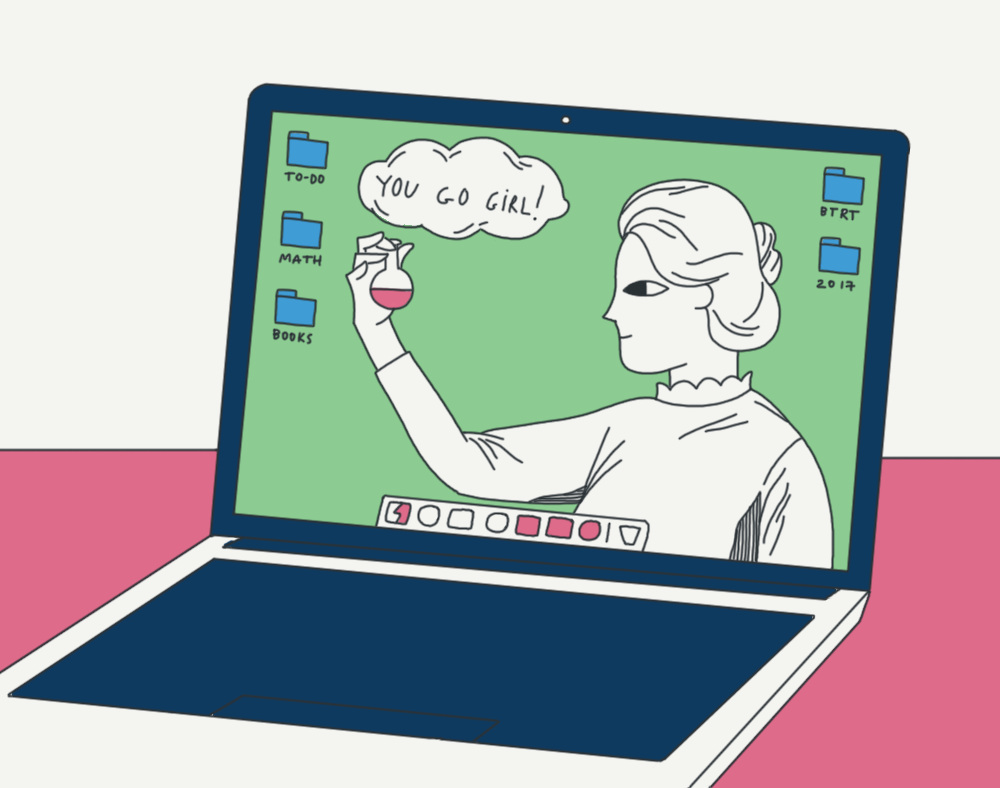 Anastasia's role model is Sofie Kowalevski, an outstanding Russian mathematician, who made a valuable contribution to world science and became the first female maths professor in Northern Europe. She first heard about Sofie during a school class. Afterward, Kowalevski's tough way through the stereotypes of her time helped Anastasia to carry on with her own struggle when entering into the tech world. Anna's role model is Marie Curie, a physicist and chemist, who pioneered in studying radioactivity and became the one and only female to win two Nobel prizes in different scientific fields. With no doubt, these scientists can encourage women to fight inequality. But there are more role models, unknown and unappreciated, who should be given an opportunity to tell their story.
What we can do: Speak out, share our experiences, give credit to the previous generation of women in STEM, encourage future generations to make a bigger impact.
Overcoming gender inequality is a difficult nut to crack. It requires a smart brain & deep thought process to overcome outside contamination such as the media and old-fashioned conditioning. Which is why it's important to take off those chains, talk about women's talent and certainly give a big shout out to those who managed to overcome inequality.
Find out how we can help extend your tech team for sustainable growth.
Contact us