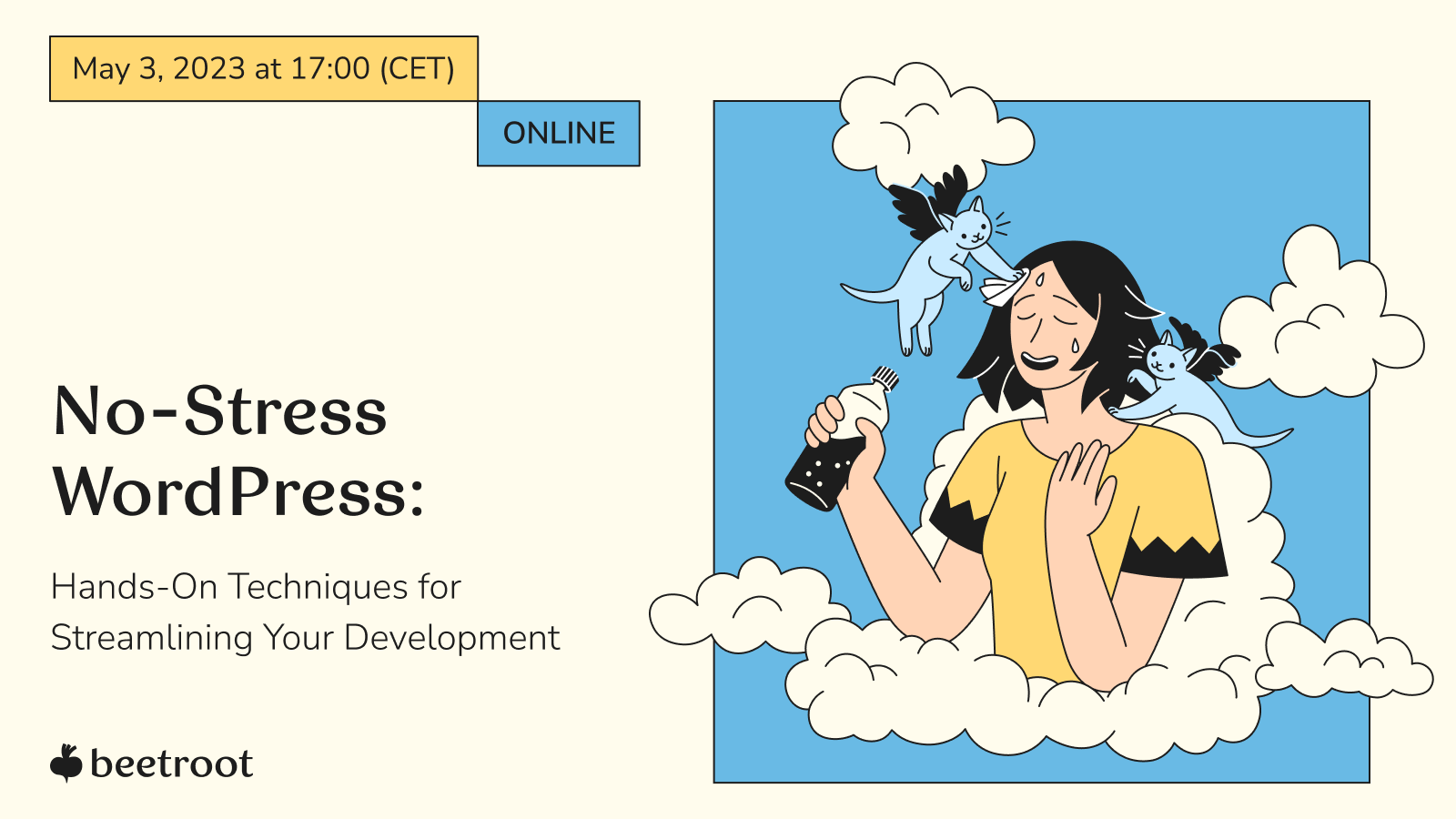 No-Stress WordPress for Agencies: How to Manage Your Custom Development
Are you tired of struggling with the tech side of your digital agency business? Wouldn't it be great to take control of your web development projects and focus on your growth goals? Join our hands-on webinar and learn how to create custom WordPress solutions tailored to the needs of creative, marketing, and digital agencies.
We'll cover the benefits of custom development versus pre-built themes and provide best practices for managing a custom WordPress development project, including identifying actionable objectives, choosing the right team, and planning ongoing maintenance. We'll also explore technical aspects such as custom theme development, page builders, accessibility, and performance optimization. Finally, we'll discuss scalability and maintainability so that your custom WordPress solution is built to last.
Don't miss out the opportunity to optimize your WordPress development process for better project turnaround time, higher customer satisfaction, and scalable business growth!
We're excited to announce our speaker to you:
Oleg Draganchuk

Oleg is a tech lead with 15 years of experience in Web Development and four years of experience leading a team of 15 people. Oleg specializes in custom WordPress themes, plugin development, and MVC frameworks like Laravel, Phalcon, and Codeigniter. He also has experience in Node.js. As a tech leader, Oleg's key responsibilities include team growth, improvement of development processes, ensuring the quality and performance of projects using systematic methods, and implementation of development standards. Outside of work, Oleg is passionate about hiking, biking, and traveling and even holds a black belt in Lego Duplo constructions in collaboration with his daughter.