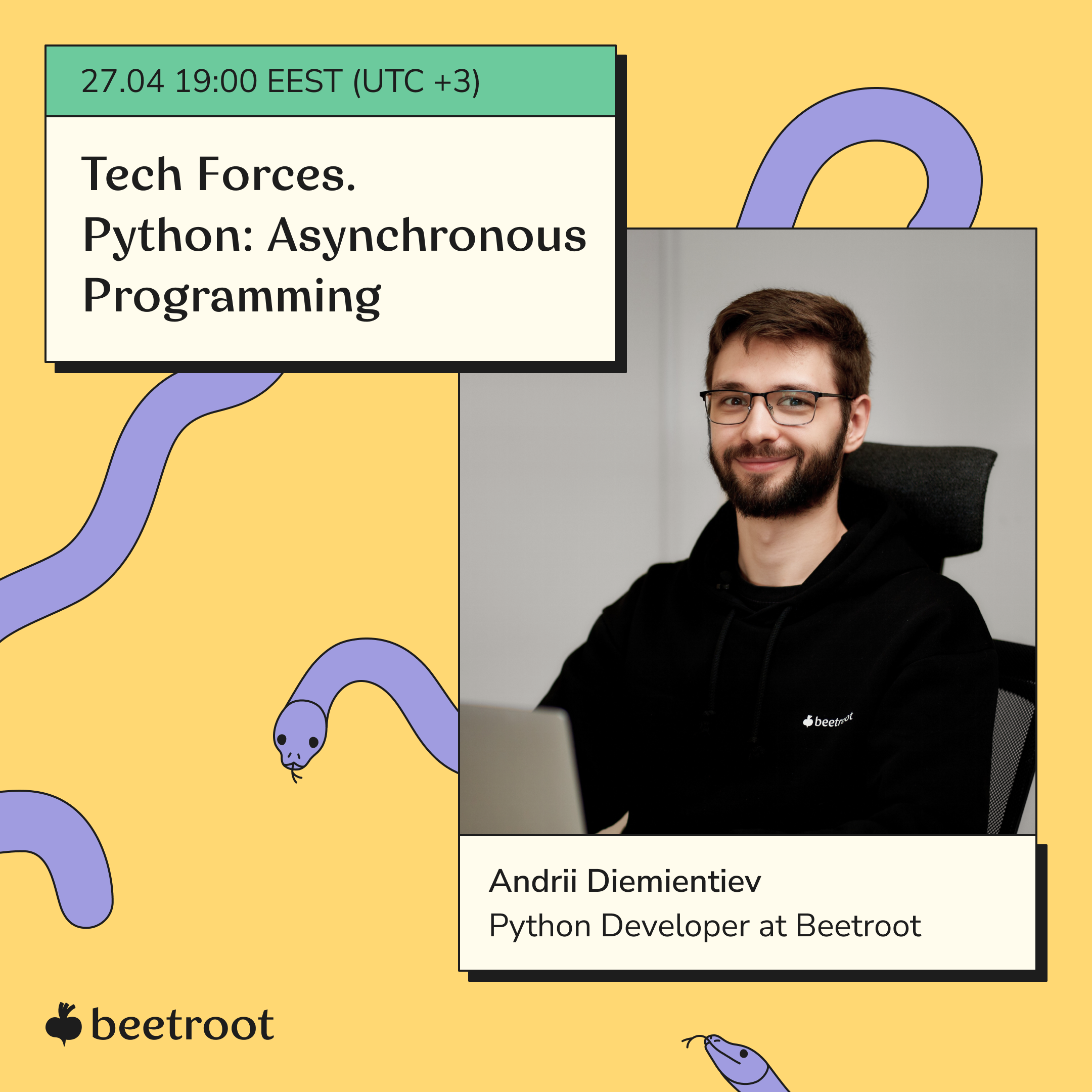 Tech Forces Meetup. Python: Asynchronous Programming
Beetroot Tech Forces (BTF) invites you to the meetup, where you can chat with colleagues and find like-minded people. BTF is an internal community of developers where everyone, from juniors to seniors, is welcome to join.
Our mission is to create an empowering environment for developers, providing them with knowledge and showing software engineers their true potential. Our main speaker will be Andrii Diemientiev, a Python Developer at Beetroot. He will explain what asynchronous programming is and when it is useful. You will also discover the core of asynchronous programming in Python, the basic elements, and how to apply asynchronous programming in practice. This meetup will be highly practical, as our speaker has prepared his own pet project using asynchronous programming.
We are delighted to introduce our speaker to you:
Andrii Diemientiev

A Python Developer at Beetroot with six years of professional experience as a software engineer. Andrii has taught Python for beginners at Beetroot Academy and worked as part of the R&D team on the HealthCare project. During the event, Andrii will demonstrate how he made things work and explain the core topic terminology without being too theoretical.