Newsroom
Read the latest on our events, people, product updates, and more.
On September 16th, five years ago, Beetroot was founded. This past weekend, 210 beetroots with friends traveled to the Carpathian mountains in western Ukraine to celebrate. Aside from peering into the future, collecting our thoughts and enjoying each other's presence, many of us climbed Ukraine's highest summit, rode bikes and horses through the green mountain valleys, and danced together late into the night.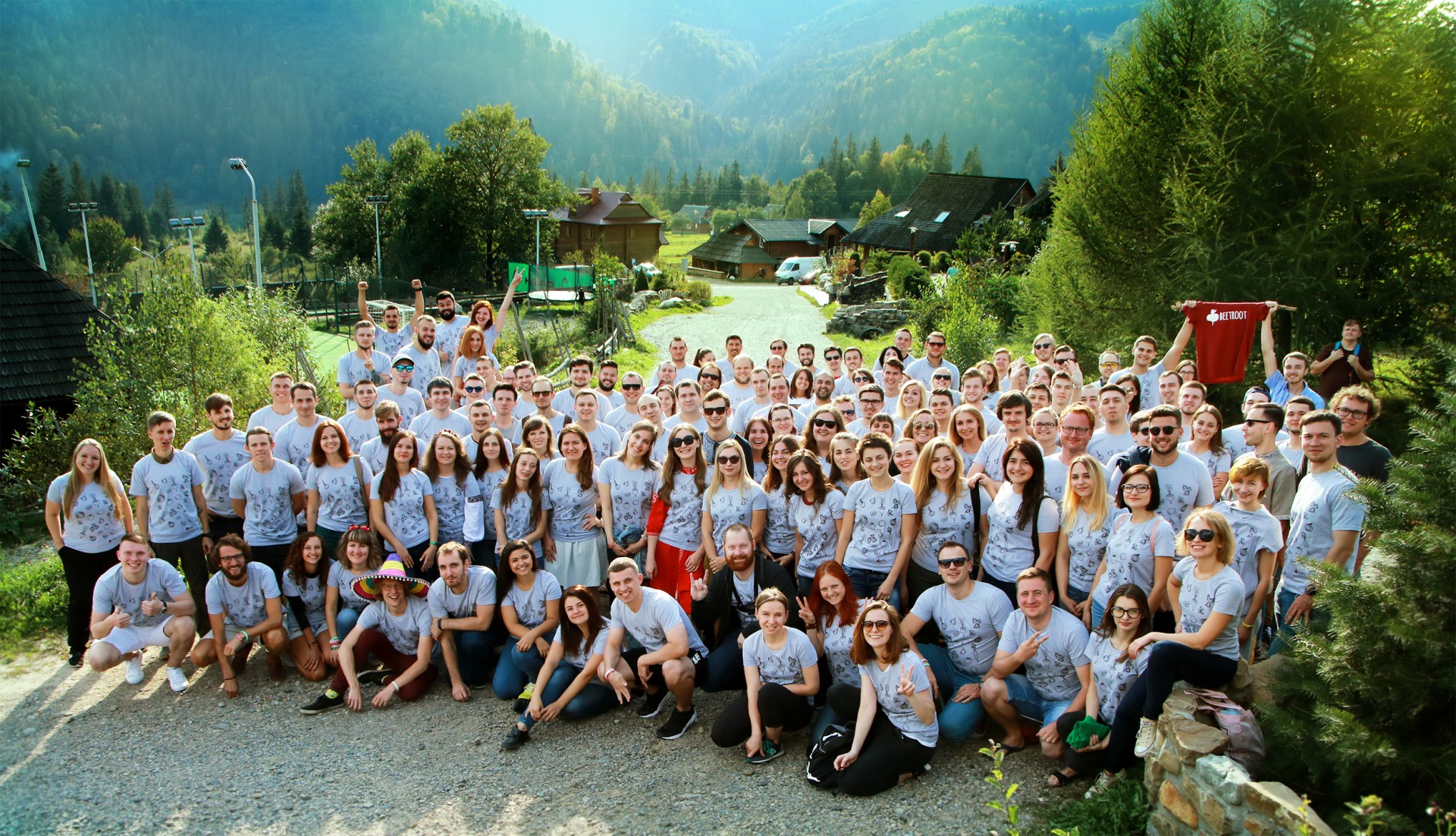 We've come a long way, which is continued evidence that we're doing the right thing. As we grow larger, more mature and better, it becomes more important than ever to remember our four point mission:
To leverage tech competence to the world, where it's needed to achieve new frontiers for humanity
To grow people from novice developers to masters – to truly change lives
To rejuvenate the stale outsourcing industry with an alternative that cares about people
To help build a new Ukrainian middle class
Looking forward to another amazing year!
Find out how we can help extend your team to Ukraine.