Newsroom
Read the latest on our events, people, product updates, and more.
Mariupol Becomes Beetroot's 9th Location, First to House All Beetroot Ecosystem Units
September 13, 2021 — Stockholm, Sweden — Beetroot AB, the tech division of the Beetroot ecosystem, opens a new location in Mariupol, Ukraine. The company is currently accepting applications for…
September 13, 2021 — Stockholm, Sweden — Beetroot AB, the tech division of the Beetroot ecosystem, opens a new location in Mariupol, Ukraine. The company is currently accepting applications for over fifty software development vacancies in its international client projects.  
In Mariupol, Beetroot will focus on building teams of tech specialists to work on a plethora of projects in the FinTech, EdTech, GreenTech, Healthcare, and other impact-oriented industries. Developers can choose from multiple cooperation models to best match their career goals.
"We have been in Mariupol since 2017 with Beetroot Academy and 2019 with Beetroot Hub, having supported more than 300 students locally in starting their tech careers and providing a convenient space for thousands of people to learn and grow. So opening a new development location here is the next exciting step for us," says Andreas Flodström, Co-Founder and CEO of Beetroot AB. "I see how the city is developing for each visit. There is an open climate, a progressive vibe, and, most importantly, many wonderful, smart people. Beetroot has an impact-driven company mission, and we are here to create a positive difference. We are also here for the potential — that's the beauty. So let's see how it goes, but my gut feeling says it's the start of a long love story!"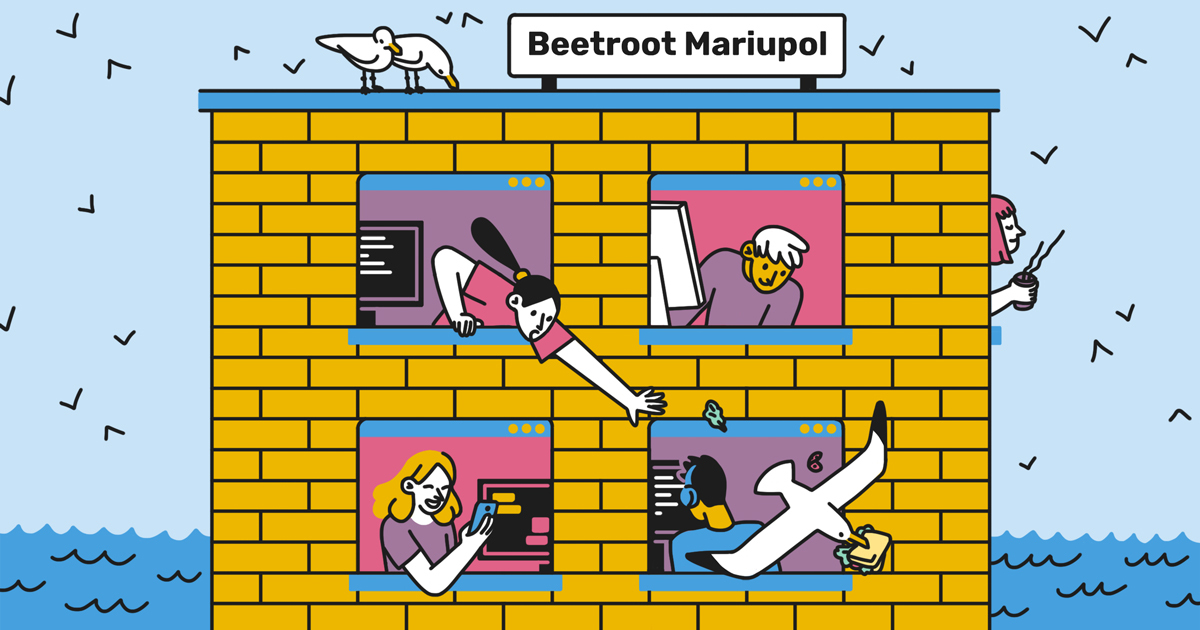 The company will host local tech teams on the premises of the already operating Beetroot Hub. Active since January 2019, the hub has quickly become one of the city's essential venues. It is a popular choice for events of different sorts, including international summits and conferences. Thus, many senior officials and international experts have visited Beetroot Hub, including Ukraine's President Zelenskyy, the Ambassadors of Sweden and the USA, members of the European Commission, as well as representatives of Ukrainian and global organizations. In summer 2021, the hub served as a platform for UngDrive, the Swedish entrepreneurship camp for teenagers. Beetroot Hub is also one of the first places in Mariupol to offer free digital literacy classes. To support the initiative, the Ukrainian Ministry of Digital Transformation signed a memorandum for cooperation with Beetroot Academy, an established tech school and one of the hub's first residents, in June 2020. 
Mariupol is the ninth city to host Beetroot's software engineering space, following Stockholm, Odesa, Kyiv, Poltava, Ivano-Frankivsk, Kremenchuk, Kharkiv, and Zhytomyr. And now it's the first location to accommodate all member units of the Beetroot ecosystem: a software service company, an academy, and a tech hub. 
"The arrival of Beetroot AB will strengthen the positions of Mariupol both in Ukraine and internationally, as well as open new horizons for local tech specialists. The company brings a wide array of exciting tech projects and opportunities for growth right here, so there's no need to leave home for larger IT cities, such as Kyiv or Kharkiv," says Alisa Liddell, Recruiter at Beetroot AB and local resident. "Mariupol is gaining momentum as a progressive and modern city in Ukraine's eastern region. This launch empowers not just the Beetroot Ecosystem, but also Ukrainian Tech in general."  
###
About Beetroot AB
Beetroot AB is a Swedish tech company that provides IT solutions and builds teams of tech experts in Ukraine to help clients worldwide realize their technology visions. Founded in 2012, the company is on a mission to create sustainable social, economic, and environmental impact at scale.
Beetroot AB is the first member of the Beetroot ecosystem, including Beetroot Sweden AB, Beetroot Academy, Beetroot Hub, and a vast network of pre-vetted development houses. The purpose of the ecosystem is to increase both impact and efficiency by managing every step of the tech competency funnel. 
Beetroot Academy is a well-established network of IT schools in Ukraine. Transferred to work entirely online in 2020, the academy has educated approximately 1.5% of Ukraine's tech talent.
The Beetroot ecosystem's team encompasses 600+ members in Ukraine and Sweden.

More info about Beetroot is available here.
Find out how we can help extend your tech team for sustainable growth.
Contact us