Newsroom
Read the latest on our events, people, product updates, and more.
Stockholm, Kyiv — Swedish-Ukrainian Beetroot AB, now engaging more than 400 tech experts, announces a partnership with the Ukrainian Floorball Federation.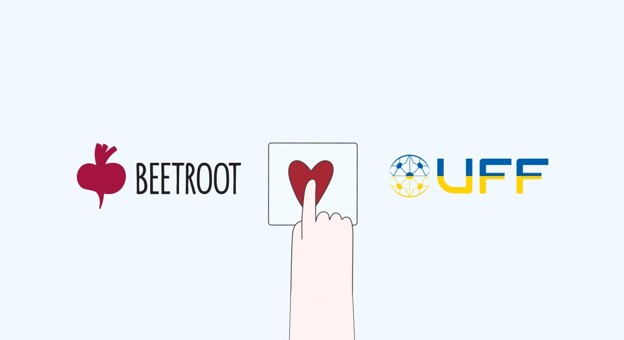 Beetroot AB will design and produce a training uniform for the Ukrainian floorball team, which soon heads to the World Championship qualifiers in Denmark.
"Like most Swedes, I  played floorball a lot when I was at school. I'm excited to see floorball growing so quickly in Ukraine. Here, at Beetroot, we love sports and we look forward to partnering with the Ukrainian national floorball team", says Andreas Flodstrom, CEO and co-founder of Beetroot and Beetroot Academy.
"Cooperation with Beetroot is a promising start for Ukrainian floorball", says Tamuz Hidir, international coordinator of the Ukrainian Floorball Federation. "We try to change society for the better with the help of sports, and I feel Beetroot is doing the same using IT. We also have our Swedish-Ukrainian origins in common. We are happy to stand with them in beginning this partnership, and hope to see it flourish in the future".  
###
About Beetroot AB
Beetroot is a Swedish IT company, founded in 2012, providing IT solutions, building teams of developers, and offering various tech skills throughout Ukraine. The company's social mission is to create sustainable value for both our customers and society.
Read more about Beetroot here.
About Ukrainian Floorball Federation 
Founded in 2005, the Ukrainian Floorball Federation unites and governs seven male and five female floorball teams.
Read more about Ukrainian Floorball Federation here.
Find out how we can help extend your team to Ukraine.